Tired of Suffering with Fibromyalgia (FMS) or Chronic Fatigue (CFS)?
Conquer Your Fibromyalgia and Fatigue Naturally!
5 Things Your Doctor Does Not Know or Isn't Telling You:
1. Drugs cannot fix the cause of your Fibromyalgia and Chronic Fatigue Syndrome.
2. Your Fibromyalgia and/or chronic fatigue is a warning signal!
3. There is a metabolic reason for your fibromyalgia and fatigue.
4. Your doctor probably does not have training in fibromyalgia and chronic pain.
5. Your doctor has no answers for you beyond drugs, exercise and possibly weight loss

- For Answers to these 5 Points see letter or video below -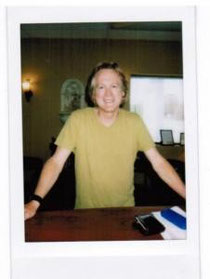 I spent 25 years and $250,000 trying to solve my chronic pain. Now, you can start solving your misery FREE!
My name is Jay White and I spent the last 25 years trying to solve a terrible chronic pain problem.  It was labeled many different things including fibromyalgia, chronic fatigue and forget-about-it-you'll-have-it-forever. I saw over 50 doctors, both traditional and alternative.  Nothing helped. Then, something wonderful happened.  I got a FREE consultation from Dr. Fors and my long, mind-numbing pilgrimage of pain and staggering expense started to come to an end. 
PAIN SLEUTH EXTRAORDINAIRE. Dr.  Fors is a respected authority and author on pain, a national speaker on pain, a world class pain sleuth and enemy of pain.  He makes pain go away.  How?  
UNIQUE METABOLIC TESTING. Dr. Fors uses a metabolic testing method to discover where your inflammation pathways get their fuel.  Then, he creates a unique protocol for you to "de-flame" your entire body.  His diagnostic method is unlike anything else I'd ever tried.  And it works, not overnight.  If you have been in pain for years, nothing will help you
turn the corner on chronic pain overnight.  But now I have hope.  I have
a method. I have progress.  I have results.  Better yet...
NOW, IT'S YOUR TURN TO GET RID OF PAIN ANYWHERE AND EVERYWHERE IN YOUR BODY.  If you've tried everything and have been told you'll just have to live with pain...don't believe it.  Now, you can crack the code of your chronic pain -- no matter what your age or current physical condition. How can I be sure? Because I limped into Dr. Fors office.  Now, I can run.  After 25 years and $250,000 of my own money down the drain, I can now move freely without pain.
Click Here for view the 45 Min Video on "How to Healing your Fibromyalgia and Fatigue."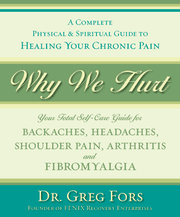 Suffering with Fibromyalgia and Chronic Fatigue?
I know how you feel because I've conquered fibromyalgia myself and fibro and chronic fatigue in my daughter. This journey led to writing the bestseller on fibromyalgia and fatigue titled "Why We Hurt."
I also know how you feel for I helped thousands of patients who've been down this road. I know you've seen everyone, tried everything and still you suffer, possibly your burnt out and beginning to lose hope. But the numerous fibromyalgia patients I have helped will tell you, there is hope and you can achieve real healing! See their stories now by Click Here.
How Healing is Achieved:
Patients who get the proper laboratory work to determine the underlying cause for their fibromyalgia and fatigue and then faithfully follow through with their neurometabolic, myofascial and brain-based therapy rehab program do find real healing and relief!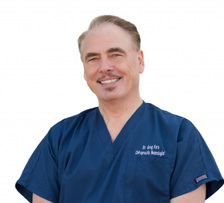 My name is Dr. Greg Fors, I am 1982 graduate of Northwestern College of Chiropractic, a Board-certified Neurologist (IBCN) who specializes in Functional Medicine; nationally certified in acupuncture and certified in Applied Herbal Sciences (NWHSU). I am a recognized expert in the field of Fibromyalgia, chronic pain and fatigue issues.
I lecture internationally to doctors on a variety of subjects including Fibromyalgia and Chronic Fatigue Syndrome, Hypothyroidism, Hashimoto's thyroiditis, depression, and neurodegenerative disorders such as Alzheimer's. I am author of the best-selling book on Fibromyalgia "Why We Hurt". My 30 years of clinical experience includes training other doctors and successfully treating a wide variety of complaints by utilizing alternative therapies. Why not see the doctor/author who teaches other doctors? Still not sure give us a call to schedule your free consultation at 763-862-7100.
Send us a appointment request.
Loading Twitter messages...